OfficeMax Letter Addressed to "Daughter Killed in Car Crash" | Lapin Law Offices' Blogger Blog
See on Scoop.it – Lapin Law Offices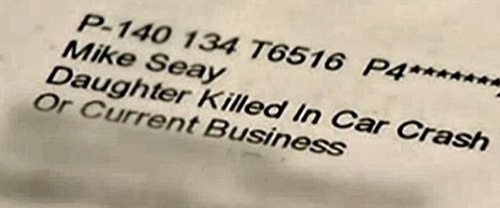 By: Jeffrey Lapin of Lapin Law Offices
Jeffrey Lapin's insight:
OfficeMax sent a letter to Mike Seay, whose daughter had been killed in a car crash last year, with the second line: "Daughter Killed in Car Crash."
Two lessons from this very unfortunate incident:
(1) To Consumers: Be careful what information you give out to companies. This information is likely being accumulated and sold. (2) To Marketers: Watch out what you send to customers or potential customers.
Read the full post by Jeffrey Lapin on Lapin Law Offices' Blogger blog: http://lapinlawoffices.blogspot.com/2014/01/officemax-letter-to-daughter-killed-in-car-crash.html
See on lapinlawoffices.blogspot.com